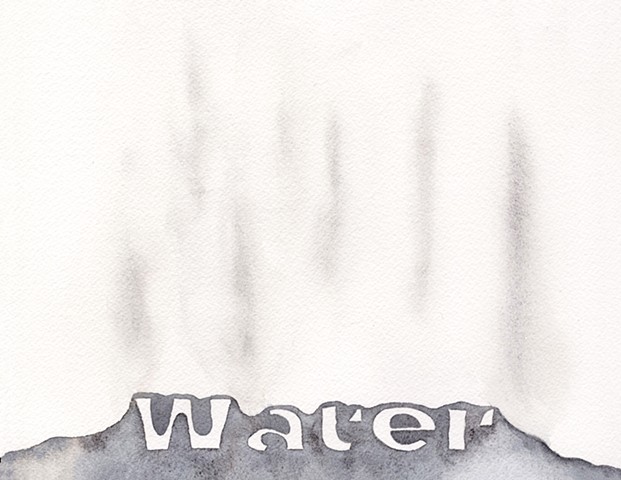 Water (2030), September 4, 2021, Paraná River, Argentina (Drought, deforestation, climate change))
Mineral pigment on Arches paper
8"x 10"
2021
"This is much more than a water problem," said Lucas Micheloud, a Rosario-based member of the Argentine Association of Environmental Lawyers. Frequent fires, he said, are turning resource-rich rain forests into savannas.
Although water level varies in different locations, on average the Paraná is now 10.5 feet below its normal flow, according to Juan Borus, an expert at Argentina's government-run National Water Institute who has been studying the river for more than three decades.


Reference:
Politi, Daniel. 2021. "An Economic Lifeline in South America, the Paraná River, Is Shriveling" The New York Times. September 4, 2021.