Bio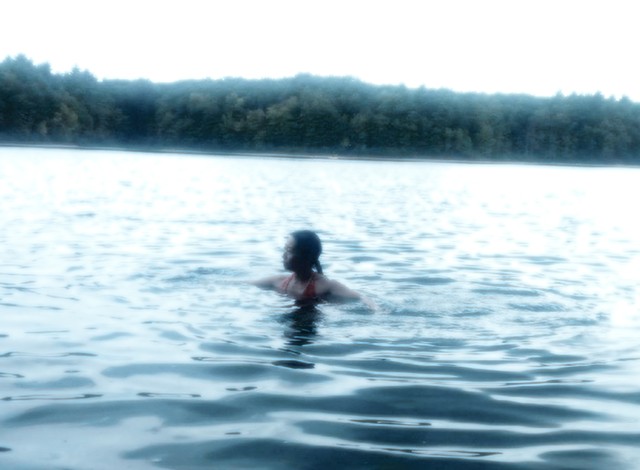 Photo by Henri Cole
(Naoe in Walden Pond)
Naoe Suzuki (she/her) is a Japanese American visual artist, born in Tokyo, Japan. Mining archives as a source, Naoe works primarily with drawing, and practices community-engagement work about our shifting relationship with water.
Naoe was awarded grants from Massachusetts Cultural Council (2022, 2006 & 2001,) the Pollock-Krasner Foundation, and Berkshire Taconic Community Foundation (2013 & 2004.) She received an MFA in Studio for Interrelated Media from Massachusetts College of Art and Design in 1997, and a BA in Art from Bridgewater State University with double minors in Dance and Women's Studies in 1992.
Naoe lives and creates work in Waltham, Massachusetts, located on the traditional and ancestral land of the Massachusett, where the land has been inhibited and cared for by the Massachusett Tribe for thousands of years. Dancing is an important part of her life and she practices Gaga movement language every day. She also dances together with her 86-year-old parents on Zoom every night which she started during the pandemic. She enjoys morning walk by Quinobequin (now known as Charles River) and swimming in Walden Pond during the summer.