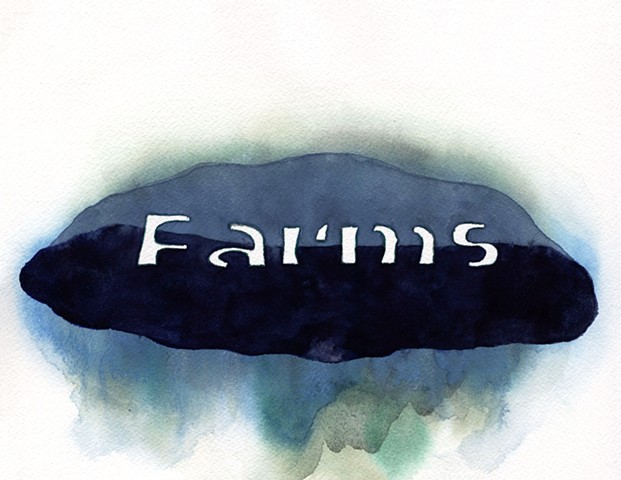 Farms (2040), November 21, 2021, Vancouver, Canada (Flood, compound effects of heat, fire, and drought)
Mineral pigment and watercolor on Arches paper
8"x 10"
2021
The intense rains and heavy winds that descended last week on British Columbia, the Canadian province known for its mountains, coastline and majestic forests, forced 17,000 people from their homes, emptying entire towns and inundating farms.
Human meddling with geography has also made things worse. Much of the fertile farmland near Abbotsford was created 100 years ago by draining the Sumas Lake, a process that forced Indigenous people onto other land. While pumps and levees held back some of the water, the storm last week allowed the lake to reassert itself after a century.


Reference:
Austen, Ian. Isai, Vjosa. "Vancouver Is Marooned by Flooding and Besieged Again by Climate Change" The New York Times. November 21, 2021.