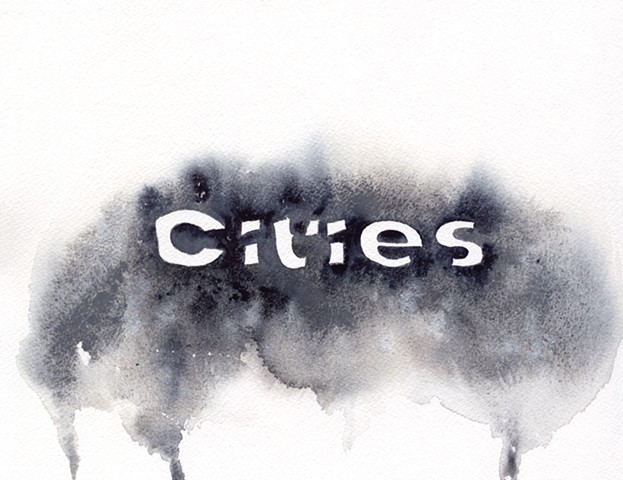 Cities (2030), September 2, 2021, New York, New Jersey, Pennsylvania, Connecticut (Hurricane Ida, storm, flash floods, tornadoes, floodwaters & lack of the emergency egress)
Mineral pigment and watercolor on Arches paper
8"x 10"
2021
In the aftermath of a ferocious storm caused by the remnants of Hurricane Ida that killed over three dozen people across four states, national and local leaders acknowledged on Thursday that extreme weather events posed an urgent and ongoing threat.
Speaking from the White House, President Biden said the damage indicated that "extreme storms and the climate crisis are here," constituting what he called "one of the great challenges of our time."


Reference:
Anne Barnard, Anne. Bromwich, Jonah E., Cramer, Maria. Grullón Paz, Isabella. Haag, Matthew. Jiménez, Jesus. Levenson, Michael. Medina, Eduardo. Newman, Andy. Paybarah, Azi. Bryson Taylor, Derrick. Watkins, Neil Vigdor Ali. Wong, Ashley. 2021. "Flooding From Ida Kills Dozens of People in Four States" The New York Times. September 2, 2021.