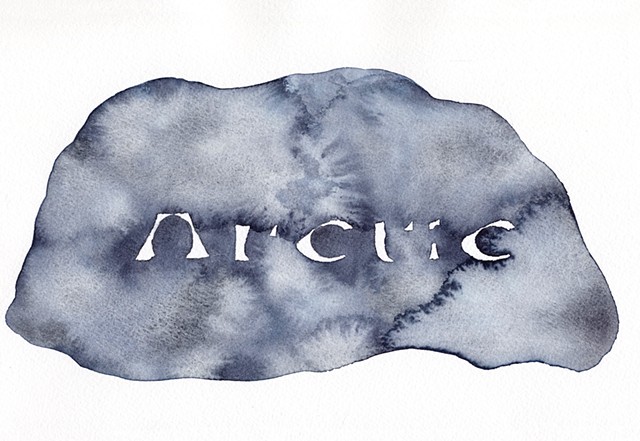 Arctic (2050), August 20, 2021, Greenland (Rain)
Mineral pigment and watercolor on Arches paper
7"x 10"
2022
Something extraordinary happened last Saturday at the frigid high point of the Greenland ice sheet, two miles in the sky and more than 500 miles above the Arctic Circle: It rained for the first time.
The rain at a research station — not just a few drops or a drizzle but a stream for several hours, as temperatures rose slightly above freezing — is yet another troubling sign of a changing Arctic, which is warming faster than any other region on the planet.


Reference:
Fountain, Henry. 2021. "It Rained at the Summit of Greenland. That's Never Happened Before" The New York Times. August 20, 2021.