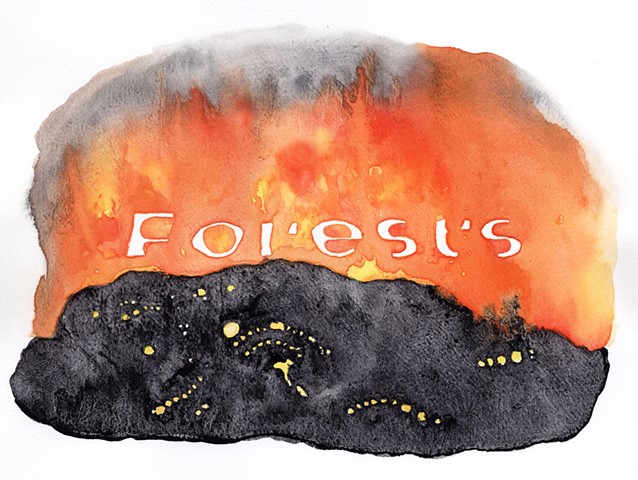 Forests (2040), August 17, 2021, French Riviera, Greece, Turkey, Italy, Algeria and Spain (Wildfires, beatwaves, and droughts)
Mineral pigment and watercolor on Canson Montval watercolor paper
9"x12"
2021
Thousands of people fled homes, campgrounds and hotels near the French Riviera on Tuesday as firefighters battled a blaze that raced through nearby forests, sending smoke pouring down wooded slopes toward vineyards in the picturesque area.
It was just the latest blaze in a summer of wildfires that have swept across the Mediterranean region, leaving areas in Greece, Turkey, Italy, Algeria and Spain in smoldering ruins.


Reference:
Associated Press. 2021. "Thousands Of People Flee A Wildfire Near The French Riviera During Vacation Season" NPR. August 17, 2021.