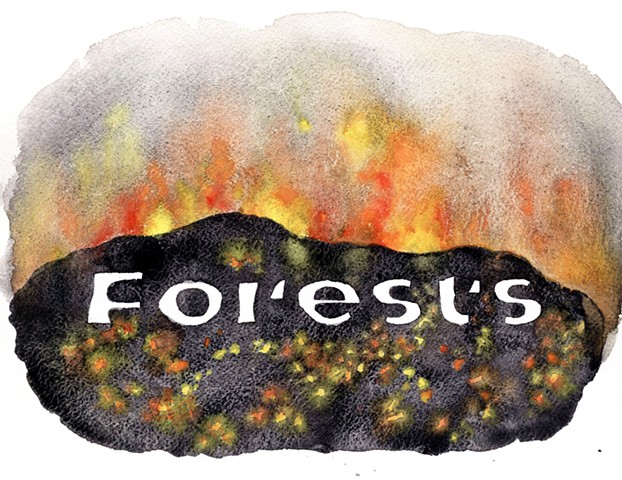 Forests (2040), August 22, 2021, Greece (Wildfires, drought, and lack of planning)
Mineral pigment and watercolor on Arches paper
8"x10"
2021
Anger over recent wildfires has exposed a deep-seated uncertainty in Greece: 'Based on past experience,' said one ecological expert, 'again nothing will change.'
Since the start of a nightmarish August, more than 300,000 acres of land have been burned in Greece, thousands of animals have died, hundreds of houses have been razed and businesses have been scorched. Greek Prime Minister Kyriakos Mitsotakis bluntly called it "the greatest ecological catastrophe of the last few decades."


Reference:
Stamouli, Nektaria. 2021. "Greeks fret as crises mount: Will this time be different?" Politico. August 22, 2021.