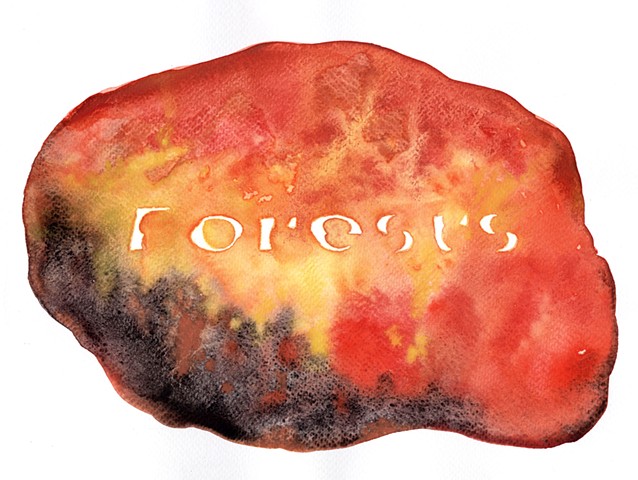 Forests (2050), August 18, 2021, Northern California, the United States (Wildfires: Dixie and Caldor)
Mineral pigment and watercolor on Canson Montval watercolor paper
9"x12"
2021
Wind-driven wildfires raged Wednesday through drought-stricken forests in the mountains of Northern California after incinerating hundreds of homes and forcing thousands of people to flee to safety.
The newest inferno, the Caldor Fire, continued to grow explosively in the Sierra Nevada southwest of Lake Tahoe, covering 84 square miles after suddenly ravaging Grizzly Flats, a community of about 1,200.


Reference:
Associated Press. 2021. "Thousands Of Northern Californians Flee From The Dixie And Caldor Wildfires" NPR. August 18, 2021.