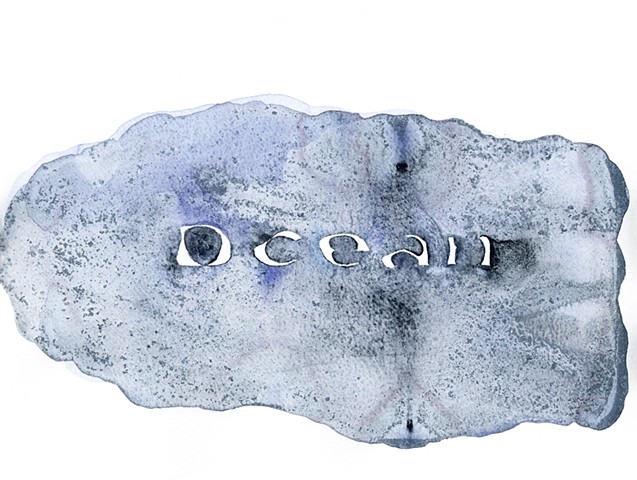 Ocean (2050), August 30, 2021, Cancer Alley, Louisiana (Hurricane Ida, oil and chemical spills)
Mineral pigment and watercolor on Canson Montval watercolor paper
9"x12"
2021
A recent report published by the U.S. Government Accountability Office found that oil and gas producers have been allowed to abandon 97 percent of offshore pipelines in the Gulf without incurring any penalties.
"Hurricanes can move, and have moved, pipelines significant distances, creating a slew of risks to the marine environment, navigation and fisheries," said Kristen Monsell, a senior attorney at the Center for Biological Diversity, an environmental nonprofit group. "It's very scary to think about the increased risk of offshore oil spills or other accidents."


Reference:
Tabuchi, Hiroko. 2021. "Ida Hit One of the Country's Biggest Oil and Chemical Hubs" The New York Times. August 30, 2021.