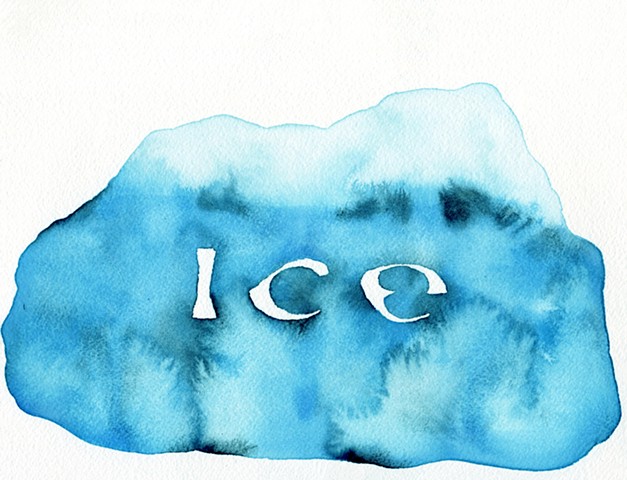 Ice (2050), August 20, 2021, Greenland (Rain)
Mineral pigment and watercolor on Arches paper
8"x10"
2021
Above-freezing conditions at Summit are nearly as rare. Before this century, ice cores showed they had occurred only six times in the past 2,000 years, Martin Stendel, a senior researcher at the Danish Meteorological Institute, wrote in an email message.
But above-freezing temperatures have now occurred at Summit in 2012, 2019 and this year — three times in fewer than 10 years.


Reference:
Fountain, Henry. 2021. "It Rained at the Summit of Greenland. That's Never Happened Before" The New York Times. August 20, 2021.