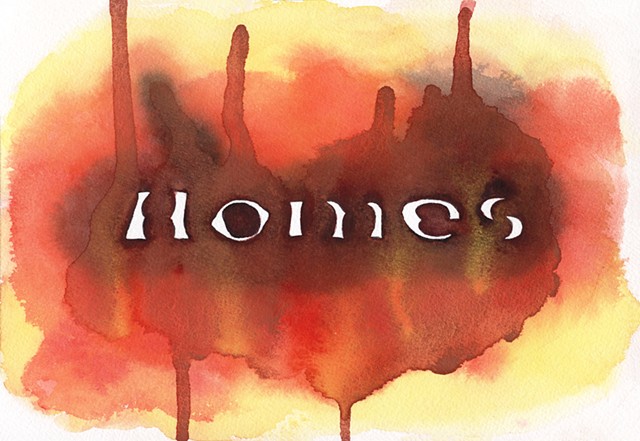 Homes (2050), August 5, 2021, Greenville, California, the United States (Wildfire - Dixie fire)
Mineral pigment and watercolor on Arches paper
7"x10"
2021
A raging wildfire driven by strong winds tore through the small Northern California town of Greenville overnight, burning much of its historic center to the ground and leaving stretches of the community unrecognizable on Thursday.
"It took maybe 30 minutes before all of Greenville was literally flanked by fire," said Ryan Schramel, who grew up in the town and now lives in nearby Taylorsville.
"That's my whole childhood," Mr. Schramel said. "It was tragic to just watch the whole thing go up."


Reference:
Kasakove, Sophie., Correal, Annie., Bryson Taylor, Derrick. 2021. "'We lost Greenville': a California town is overrun by the Dixie Fire" The New York Times. August 5, 2021.