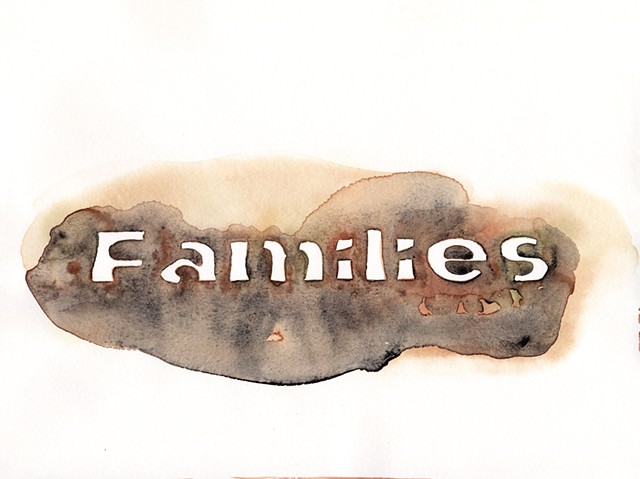 Families (2030), August 25, 2021, Madagascar (Drought, famine and climate change)
Mineral pigment and watercolor on Blick watercolor paper
9"x 12"
2022
The drought - the worst in four decades - has devastated isolated farming communities in the south of the country, leaving families to scavenge for insects to survive.
"These are famine-like conditions and they're being driven by climate not conflict," said the UN World Food Programme's Shelley Thakral.
"This is unprecedented. These people have done nothing to contribute to climate change. They don't burn fossil fuels… and yet they are bearing the brunt of climate change," said Ms Thakral.


Reference:
Harding, Andrew. 2021. "Madagascar on the brink of climate change-induced famine" BBC News. August 25, 2021.