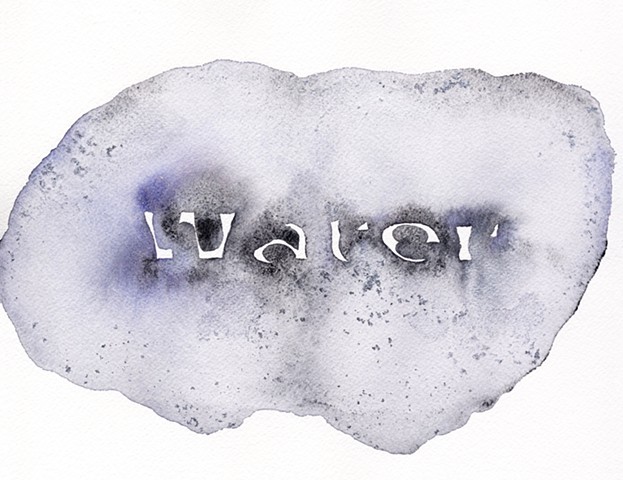 Water (2050), August 30, 2021, Cancer Alley, Louisiana (Hurricane Ida, oil and chemical spills)
Mineral pigment and watercolor on Arches paper
8"x10"
2021
On Monday, officials warned that floodwaters had spilled over a temporary levee erected near a Phillips 66 refinery in Plaquemines, the state's southernmost parish and one of most severely affected by Hurricane Katrina 16 years ago. And in neighboring St. Bernard Parish, almost two dozen barges unmoored by Hurricane Ida's 150 miles-per-hour winds damaged the dock at the giant Valero Refinery there.
Neighborhoods just outside these facilities, many of which are disproportionately made up of minorities, face other risks.


Reference:
Tabuchi, Hiroko. 2021. "Ida Hit One of the Country's Biggest Oil and Chemical Hubs" The New York Times. August 30, 2021.