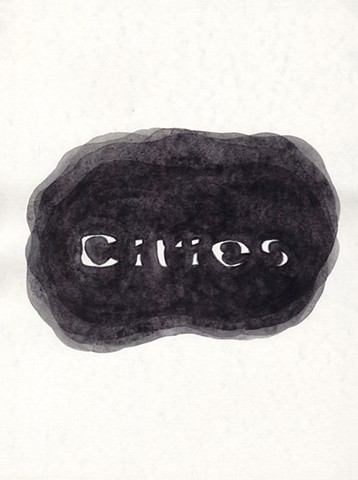 Cities (2030), July 25, 2021, Henan Providence, China (Floods)
Mineral pigment on Canson watercolor paper
12"x9"
2021
Starting last Tuesday, storms dropped the equivalent of one year's worth of water on the city in a 72 hour period before moving northward, flooding large swathes of Henan province in China. Authorities say the rains have displaced more than a million people and at least 63 people dead in what should have been – in theory – once-in-a-thousand-year floods.
Much like certain parts of Germany, the Netherlands and Belgium, Henan has been deluged by unusually slow-moving rain storms this past week, making painfully clear how climate change can exacerbate seasonal rains.


Reference:
Feng, Emily. 2021. "Record-Breaking Flooding in China Has Left Over One Million People Displaced" NPR.org. July 25, 2021.